Top Indian restaurants in new jersey
---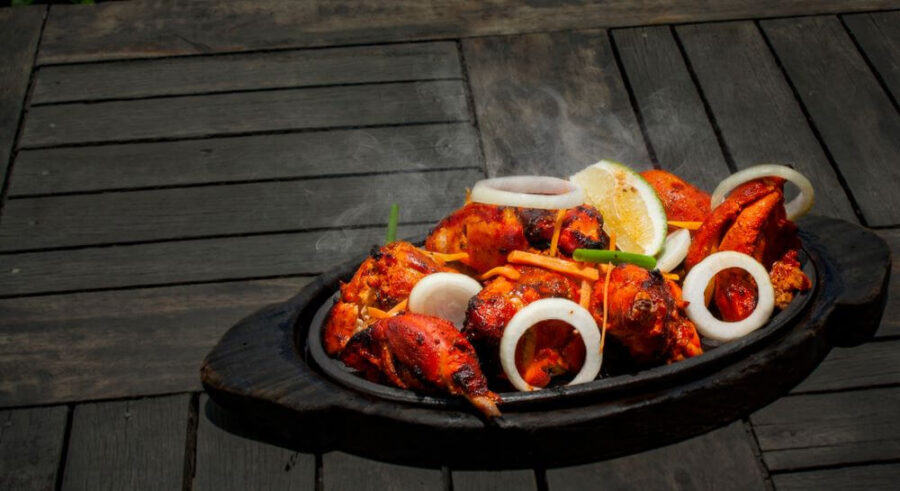 The Indian Cuisine is different from the city of Jersey City itself. This vast country boasts various new jersey Indian restaurants with popular foods from north to south and delicious dishes that define each region. Happily, Jersey City has several options in the city section that got the nickname "Little Mumbai."
When traveling abroad, the cravings will inevitably strike you for Indian food. After indulging in local food, your taste buds will crave delicious flavors such as daal makhani, Dosa, pav bhaji, and paneer tikka. If you are in New Jersey and you find yourself in this situation and need to satisfy your appetite, you are in luck to reach top Indian restaurants in NJ. You may not be at home, but don't worry because the variety of Indian restaurants in New Jersey is plentiful! Here are the Best Indian restaurants in New Jersey to choose from:
URBAN TANDOOR
The Urban Tandoor is among the top Indian restaurants in nj. It is located in Harrison, New Jersey, is a newly established Indian restaurant and bar that offers the best Indian food in Harrison. Designed with modern art away from the hustle and bustle of the city, on Harrison Avenue lies Urban Tandoor. Warm ambiance, friendly staff, and contemporary music create a fitting dining experience. Designed by Vini Rathaur, Urban Tandoor features warehouse doors, open beams of wood, bright lights, brick walls, and floors.
Being in the list of best Indian restaurants in new jersey, Urban Tandoor showcases sign dishes from various parts of India, including the Sizzling Paneer Tikka made from the new Paneer farm, Chicken Malai kebabs made overnight with delicious spices and aromatic herbs, and tandoori Lamb chops with natural lamb, cut daily in the house, seafood and then fried in our 400-degree oven in Tandoori. We have authentic Hyderabadi dishes such as Classic Biryanis made with grass-fed meat seasoned with ground spices and whole yogurt and topped with basmati rice, Traditional Haleem, and Flavorful Paya made with rich spices and pieces of tender Indian goat meat. Our fusion favorites include foods like the unique wrap of Indian fusion and Indo-Chinese specials. Urban Tandoor, NJ has something special for everyone, from vegetarian and vegan offerings to chicken and seafood dishes from traditional flavors to fusion flavors.
Location: 206 Harrison Avenue Harrison, NJ 07029
SPICES BAZAAR
Traditional Indian dishes are prepared using Indian spices, and this restaurant leaves you with a modern and intimate dining experience. This is the best Indian restaurant in NJ. A variety of Indian food is available on the menu, and the most experienced chef to cook with complete confidence. You will find the most delicious and delicious dishes in the list of Indian cuisine in this area.
This place is ideal for vegetarian and non-vegetarian lovers. Your taste buds will be heard when you have dinner at this place. They serve you with the most innovative cooking ideas in Indian cuisine. It would be best if you tried dishes like Dahi aloo papri, Cashew-nut-rolls, Cocktail samosa, dosa balls. Spice Bazaar is one of India's most popular Indian restaurants in nj.
RAAZ
Another fantastic Indian food option in Raaz. It is one of the top Indian restaurants in nj, Raaz (meaning secret) has unlocked the secrets of the old Indian kitchen and introduced them to your indulgence. Raaz brings the same taste to the ancient Indian cooking method in clay pots, where the fresh aroma of the soil and the strange fragrance of various herbs and spices combined create a wonderful cooking experience. They have a variety of options with a perfect combination of traditional and modern recipes. It is easily located across the Newport Path Station.
MITHASS
Mithaas is one of the best restaurants in New Jersey that offers traditional Indian street food and sweets in a fast-food area. Mithaas, as the name suggests, are focused on Indian desserts, and you will surely love them after trying them out. The range of food ranges from very spicy to medium-sized and is suitable for a variety of tastes.
People like Dahi Puri, Bel Puri, Dabeli, Pao Bhaji, and Choley Bhaturey are fun. Mithaas Special Thali is very popular and includes Rajma, Choley, Butter Paneer, and green peas. There are 2 Rotis, rice, and Dahi served with a vegetable salad and a candy slice. The food is delicious and filling.
DECCAN SPICE
Deccan Spice is the only stopping place for authentic Indian food in New Jersey. It is among the top Indian restaurants in nj, It is more than just a local gathering hosted by the family and not a nice restaurant, but its good preparation makes it better in many Indian restaurants. Deccan Spice is one of the best among the new jersey Indian restaurants
The Deccan Spice restaurant serves vegetable and meat dishes. While most people prefer Butter Chicken and Chicken Tikka Masala in Deccan Spice, some love traditional South Indian dishes.
SAPTHAGIRI
Sapthagiri is an Indian restaurant in New Jersey famous for its South Indian dishes among the new jersey Indian restaurants. Other North Indian curries are also served, but Sapthagiri is a whole South Indian restaurant. The great attraction of this restaurant is that it only offers fresh vegetable dishes that bring people to this place regularly.
Most of the customers visit Sapthagiri, coming to Dosa. Various Dosa varieties are given with tamby Sambar, giving you a real taste of Indian spices and aroma that stays with you even after you leave the place. It is on the list of best Indian restaurants in new jersey
Summing it up
Enjoy the best of food and indulge in the variety of Indian flavors in New Jersey. Get ready to taste the lip-smacking food and immerse yourself in the world of food.