Urban Tandoor Christmas Week Special Menu
---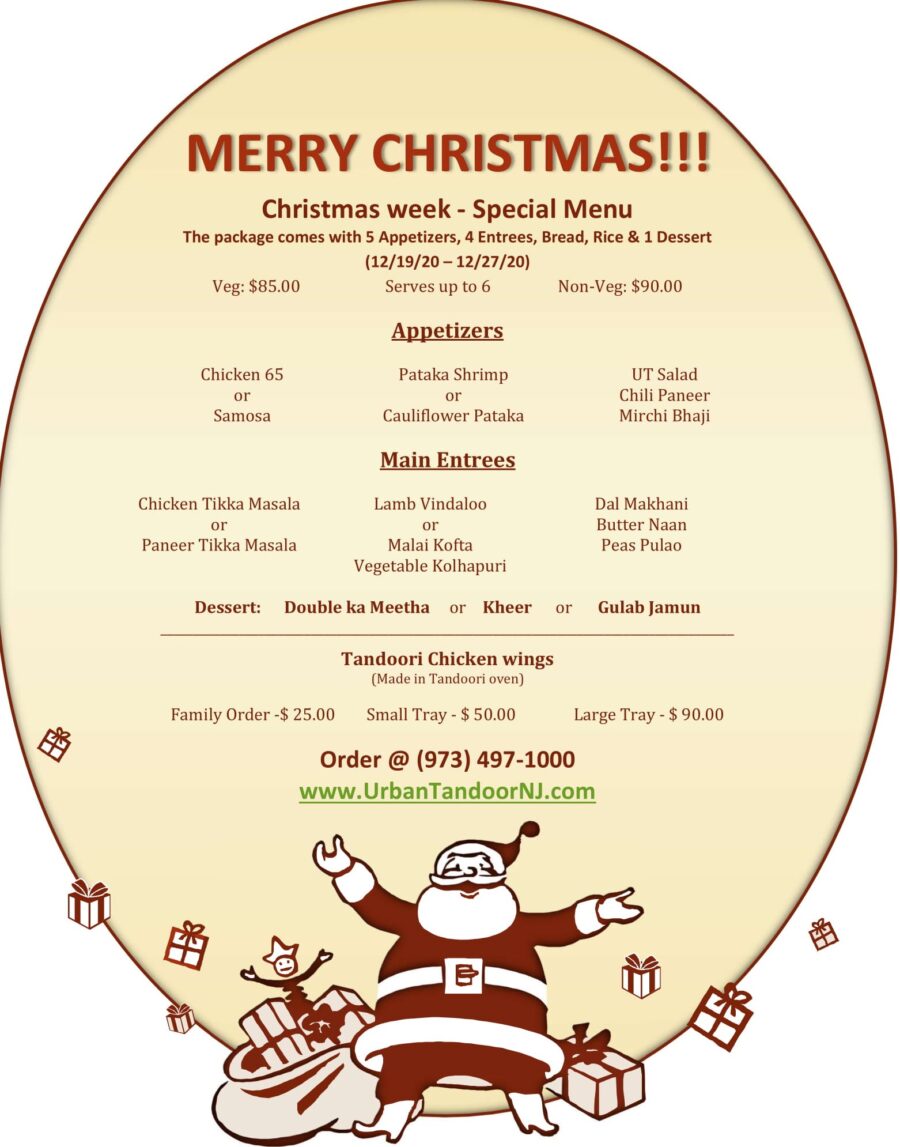 Christmas Week Special Menu 2020 – Urban Tandoor NJ
Join Urban Tandoor Christmas Week Special Menu to taste real Indian Recipe! All Day service from 12/19/2020 to 12/27/2020. The package comes with 5 Appetizers, 4 #Entrees, Bread, Rice & 1 Desert. Special menu with selections crafted by our Chefs.
Urban Tandoor NJ serves up to 6 with below-given dishes:
Veg: $85.00
Non-Veg: $90.00
Check our Appetizers, Main Entrees, Special Indian Desert as per your choice from our Christmas Special Menu.
Made in Tandoori Oven to know our Chicken Wings:
Family Order – $25.00
Small Tray – $50.00
Large Tray – $90.00
Walk-in to Urban Tandoor NJ or Order Online at the below link or directly CALL: 973-497-1000
https://www.toasttab.com/urban-tandoor/v3
Check our Business Website and Banner for more #Dishes:
http://www.urbantandoornj.com
OUR ADDRESS:
206 Harrison Avenue
Harrison, NJ 07029
HOURS OF OPERATION:
(Monday – Thursday)
11:00 AM – 3:00 PM
5:00 PM – 10:30 PM
(Friday- Sunday)
11:00 AM – 3:00 PM
5:00 PM – 11:00 PM
CONTACT INFO:
Phone: +1 (973) 497 1000
Email: urbantandoornj@gmail.com